The Dreamers #43 - Sophie Kovic From Seed & Sprout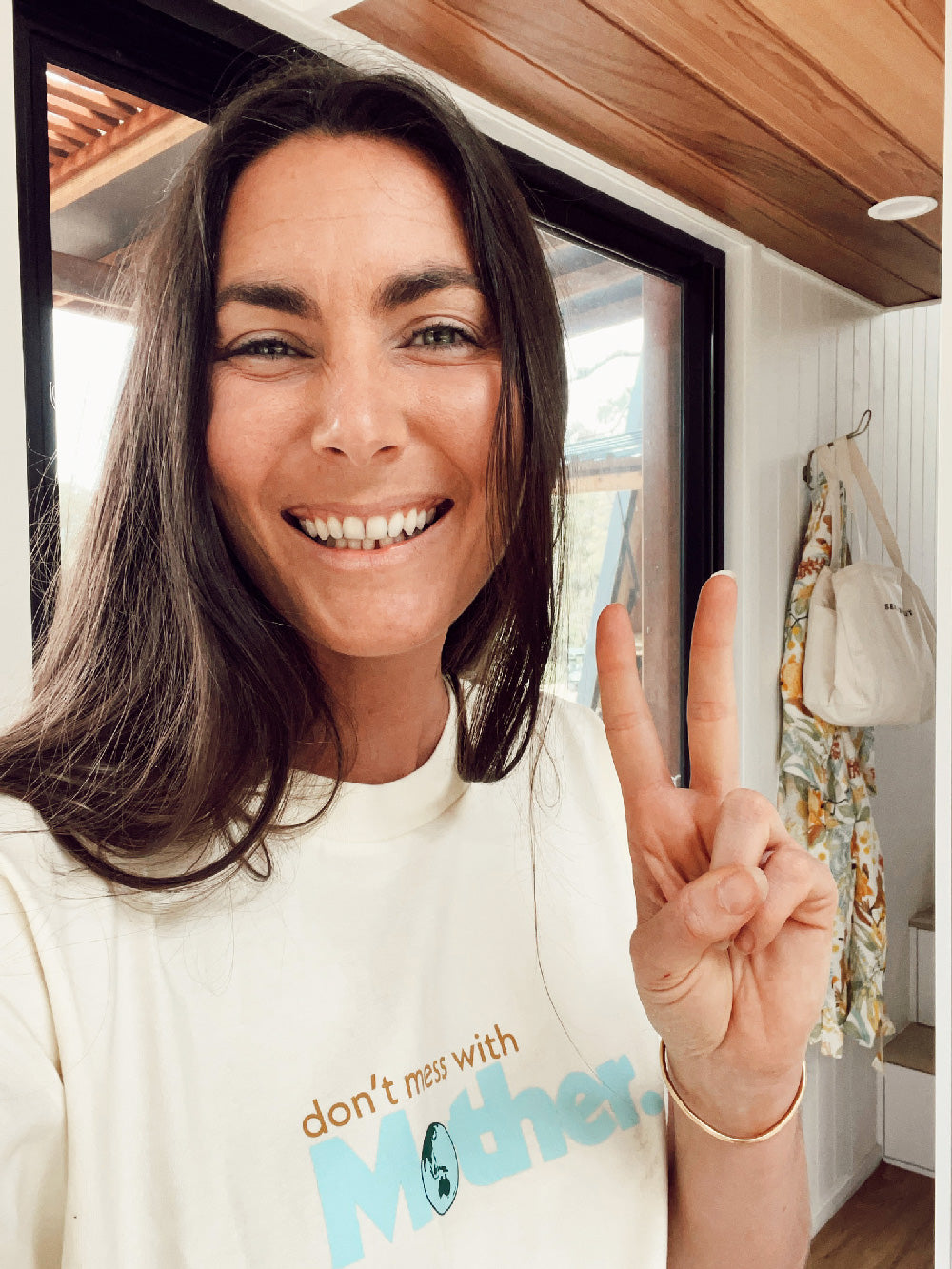 As part of our Plastic Free July Challenge, we chatted with
Seed & Sprout
owner, Sophie Kovic. Sophie gives us a glimpse into her idyllic life living in an off-grid cabin in the Byron hinterland. 


She fills us in on how her business is striving to minimise the use of plastic and promote less harm and more good in the world. She also gives us some tips to get us moving on plastic-free living.
WELCOME TO THE DREAMERS. 

COME INSIDE THE HOMES OF EVERYDAY FAMILIES AND BUSINESS OWNERS  DOING LIFE THEIR WAY. 
____________
What's your name? Who is in your sweet family? 
My name is Sophie. I am a mum of an 11-year-old boy and step mum to my partner Pete's son Jack as well. I am also a devoted dog mum to Harry. 
Tell us about your lifestyle. Where do you live? 
I live in Byron and have all my life, but in the past 18 months, I have been preparing for a major lifestyle change, building an off-grid cabin on a community farm in the hinterland. 
Does your love for nature have anything to do with your passion for sustainability?
My passion for nature definitely drives many of my decisions and informs everything from where I travel to, what I do as a profession, and where I live. It is a major driving force in my life and my biggest inspiration to live sustainably. 
How did you transition a passion for plastic free living to a successful business?
The business simply grew from the lifestyle changes I was making and seeing a need for certain products in my life. It was a very organic journey and one that came naturally as my own sustainability journey unfolded.
Do you have any crazy plastic statistics you can share with us? 
I think it's absolutely insane that Australians use 10 million plastic bags PER DAY!
It can be quite overwhelming to think about quitting plastic cold turkey - what are your best quick tips to start today.
If I was starting today, honestly, a great place to start is to transition to shampoo bars. It's such a pleasurable switch and one that I'd be very surprised you'd go back from. 
Let's finish off with any exciting plans for the winter – business or family?! 
I'm just about to head off to Vietnam, and I haven't been this excited about travel since I was a teenager! I honestly felt the day would never come, so I am praying everything goes off without a hitch. We have a month planned to see places I've dreamed of for years like Sapa, so I'm very much looking forward to hopping on that plane!
Thanks so much for having me! 
Wattle Wander 100% Linen Robe
AUD $179.00
Wattle Wander Linen Table Cloth
AUD $140.00
Sunflower Tufted Floor Cushion
AUD $195.00
Rad Cook 100% Linen Tea Towel
AUD $35.00
G'day Mate Standard Pillowcase SET
AUD $89.00
Coverlet: Sundaze Floral & Lemon Lime Stripe
AUD $389.00
Chase The Sun Tapestry Blanket
$129.00
Don't Mess With Mother Tee
AUD $49.00