The Dreamers #46 - With Anita Connor From Pepe's Garden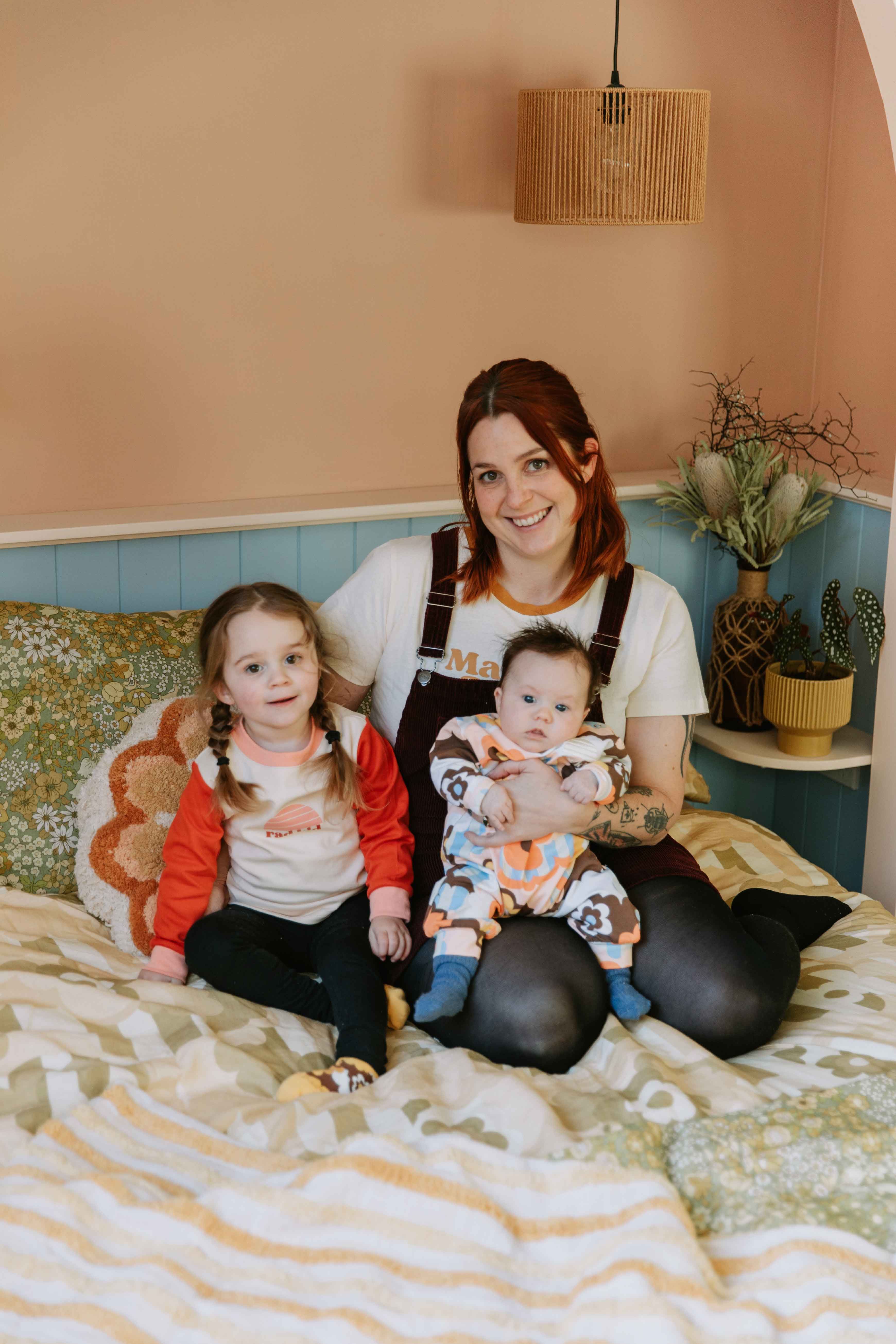 Anita Connor is the creative mind behind Pepe's Garden - a floral wonderland of beautiful blooms perfectly positioned in the heart of the Gong. As our latest dreamer, Anita shares with us what keeps her inspired when working in the floristry industry, as well as a bit about her family life with her husband Joel and their two girls, Daphne and Zinnia.
WELCOME TO THE DREAMERS. 

COME INSIDE THE HOMES OF EVERYDAY FAMILIES AND BUSINESS OWNERS  DOING LIFE THEIR WAY. 
____________
Tell us a bit about yourself and who is in your beautiful family.
My name is Anita Connor. There is my husband Joel and our daughters Daphne who is two and a half, and Zinnia, who is almost three months old. 
Where do you live? Anything dreamy about this area that keeps you sticking around?
We live in Wollongong, literally a street behind where I grew up.  I've moved back to Wollongong five or six times. There is something about Wollongong that always draws you back. The heartwarming drive down Mt Ousley and seeing the coastline is so comforting. Definitely, the small town vibes, being so close to the water and escarpment but still having that slow suburban feel. 
Anita, you are a beautiful business owner. Tell us about Pepe's Garden.
Naw, thank you, I started Pepe's about eight years ago, moving back from Melbourne and just doing some friend's weddings, selling bouquets at local post offices and random bouquets for friend's birthdays etc. I used to make everything in my parent's garden under the pergola with my dog Pepe, so that's where I got the name from. 
I just got busier and found a retail space that was just right. We were at our first location at Sifters for five years and then outgrew this space and are now currently on Keira Street in the heart of Wollongong.
We love wedding and event florals, and we always have a great selection of indoor plants and florals for your house or to send to a friend.
What inspires you from your floristry business? Your designs are stunning.
I'm definitely inspired by nature and the ever-changing environment that flowers bring. Each season it's a new colour or texture. Fashion and home decor are always good places to draw inspiration from. I love seeing different colour combinations thrown together.
Where do you draw creativity from when it comes to putting together bouquets? 
I love looking at the different shapes and textures in the flowers and foliages, showing off their natural form in our arrangements. I always like to refer back to nature and how they would be seen in their element. 
They each really are a work of art... Tell us about your family. What is your lifestyle like? 
I'm usually working from home with the girls. I work some weekends when we have big events and weddings on. Joel works full-time in Sydney. Our evenings in the colder months are usually spent at home together, playing and chatting over a home-cooked meal. There is usually some family over at our house. We really love family, and it's one of our main priorities.
For our weekends we like to get out usually by the sea, for park hangs and try and T it up to meet friends. 
Favourite Banabae pieces or collection?!
I first fell in love with Banabae's baby wraps. They're so soft, the designs are amazing, and the size is generous. They're versatile, and I use them for so many things. Daphne is almost three, and I've used them the whole time. I just love the quality of each piece. You can tell a lot of love has gone into each stage of production. 
Checkers Crochet Cushion Cover
AUD $129.00
Magic Mama Ringer Tee - Tan
AUD $49.00
Coverlet: Upsy Daisy Butter & Leaf Green
AUD $389.00
Rad Mama Standard Pillowcase
AUD $45.00
Rad Dad Organic Cotton Knit Beanie - Espresso
AUD $49.00
Rad Kid Strawberry Splice Long Sleeve Tee
AUD $49.00
Sunflower Tufted Round Rug
AUD $399.00
Petal Puff Organic Cotton Jumpsuit
AUD $55.00
Flower Power Tufted Cushion
AUD $195.00
Rad Dad Tee - Faded Black
AUD $55.00