The Dreamers #57 - With Marnie From Sea Meets The Road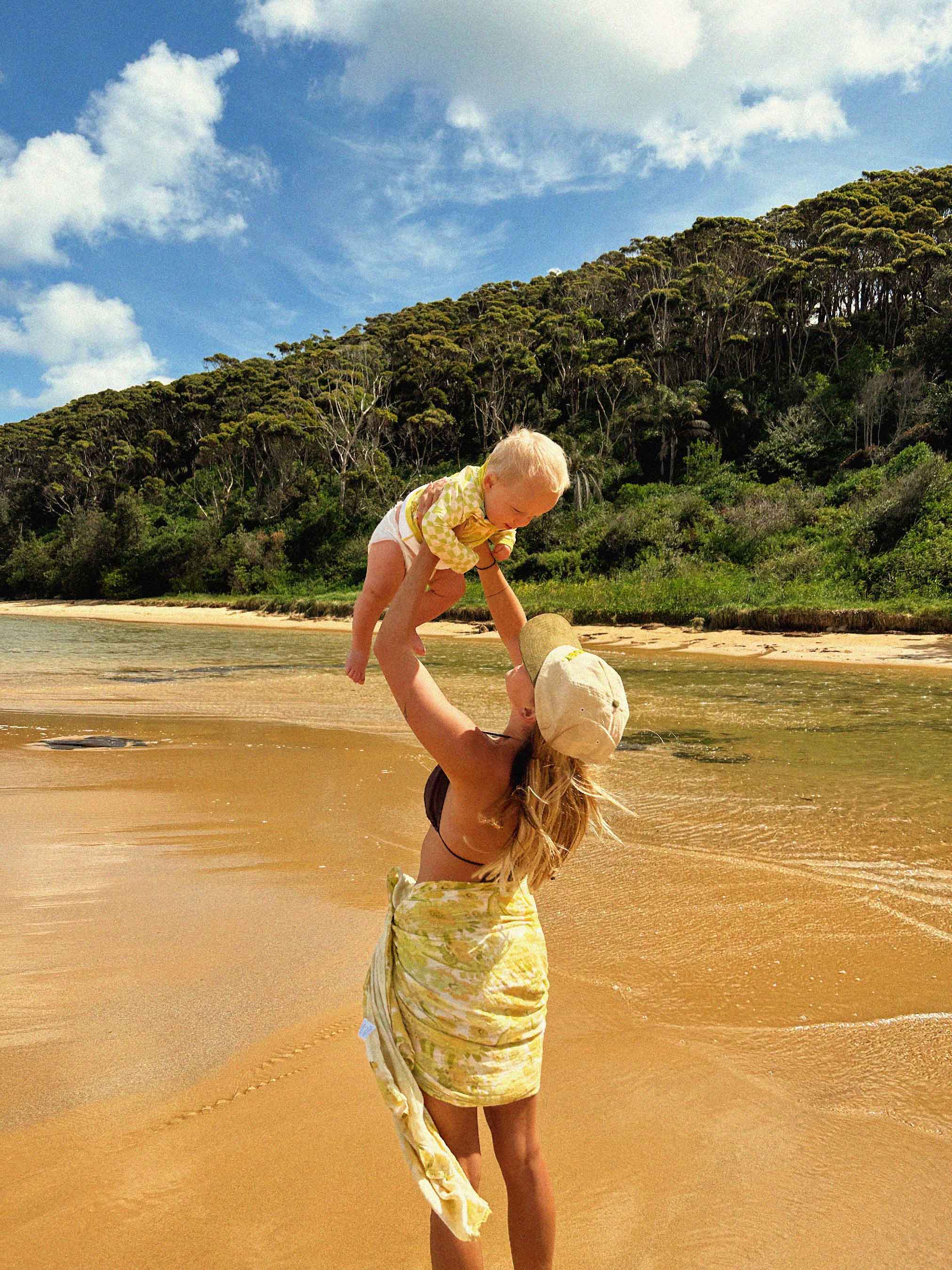 Adding a baby to the family doesn't have to mean the end of your adventures! We chat with Marnie from @sea.meets.the.road as she shares with us her life camping, surfing and fishing around Australia with her partner Jay, their dog Millie and with their new baby Fletcher in tow!
WELCOME TO THE DREAMERS. 

COME INSIDE THE HOMES OF EVERYDAY FAMILIES AND BUSINESS OWNERS DOING LIFE THEIR WAY. 
____________
Hi Marnie! Tell us all who is in your beautiful little family.
Hello, yes, well we have myself, Jay, Fletcher and our dog Millie!
Where do you live? It looks like you spend a lot of time by the sea.
We live on the Central Coast and are very close to the sea. Being by the sea is a part of our daily routine. We visit at least once a day and on average three times a day - we simply love it. Jay loves to surf while we swim, and Millie runs a muck!
Does the sea inspire you to create?
Ooooh yes. The sea connects us together. It is home to so many creatures. I could stare out to sea for hours or float on my back and forget about the world for a moment.
How old is your bub? He is just precious.
He is just the best little dude ever!! He's almost seven months old. It goes by so fast! He is a very content and relaxed bub!
Tell us about @sea.meets.the.road. When did you start this?
We started @sea.meets.the.road to share the way we live. We are a very adventurous family, so having a platform to share the places we go and how we do things seemed pretty cool.
Top tips for transitioning from travelling as just a couple to adding a bub to the mix?
Our mindset has always been to fit Fletch into our lives instead of stopping the things we love, so camping became like second nature to us. Once Fletch came along, and he was about a month or so old, we decided to go camping in the middle of winter, and then we did a two day road trip to Airlie Beach. My advice would be to just get up and go. The more you do it, the more you'll figure out what works for your family. You can see that I'm not a planner - lol!
Three must-haves for camping with a bub?
1. Sunscreen!!!  
2. Wipes/towels  
3. Plenty of safe places you can put bub down like the pram, blankets or with friends!
Top three places in Australia to visit, ready... go!
1. Mataranka Hot Springs, Northern Territory. 
 2. The Great Barrier Reef, Queensland,  
 3. Flinders Rangers, South Australia.
Any exciting journeys planned for the Chrissy season or to start 2023?
No plans, but I wouldn't mind heading down south in the new year or even New Zealand! Who knows where we will end up next! Jay travels up and down the coastline fishing, and we usually follow and explore!
Beneath the Waves Rashie

AUD $65.00
Ripper Cord Cap
AUD $49.00
Sundaze Floral Sarong

AUD $69.00
Lemonade Sundays Organic Cotton Beach Bag
AUD $69.00