The Dreamers #66 - With Kayla Soufer From Yarn In The Park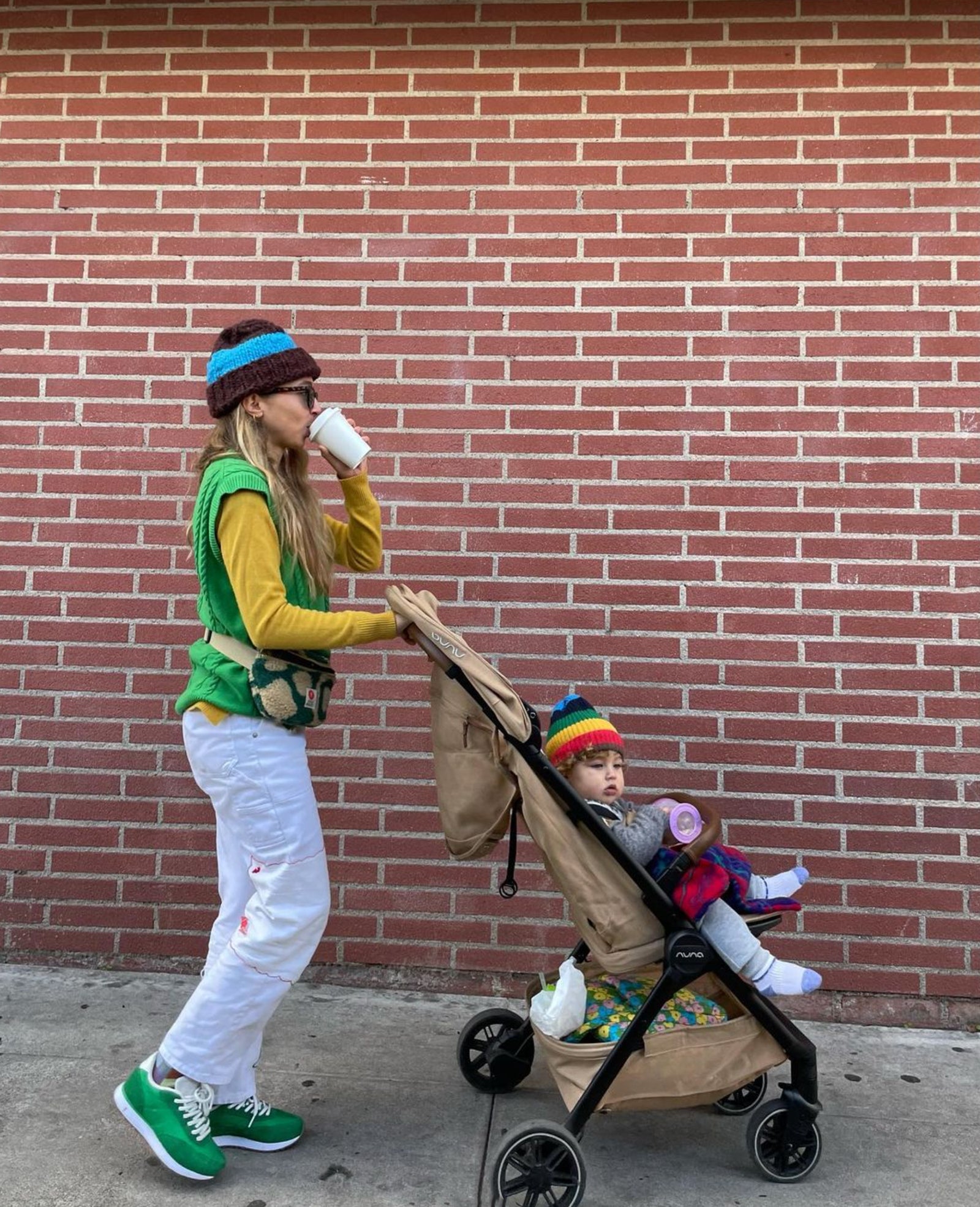 Welcome to the bright and colourful life of Kayla Soufer. Kayla runs her own business, creating unique one-of-a-kind knits, each filled with joy and expression and made to last a lifetime. Kayla also runs a community initiative called Yarn in the Park, a monthly meetup for people who love to crochet and knit with the intention of bringing the community together. 
WELCOME TO THE DREAMERS. 

COME INSIDE THE HOMES OF EVERYDAY FAMILIES AND BUSINESS OWNERS DOING LIFE THEIR WAY. 
____________
Hey Kayla, tell us about your family.
My family consists of my husband, Dylan and our 15-month-old, Francis!
You live in LA. What is a typical day like?
I'm up early with the baby, usually around 6:30am. Francis and I will have some snacks while I make my coffee. We usually go to the park every morning and play for a few hours before coming home for his nap. That's usually when I get most of my knitting done. In the afternoons, we usually will try and do a fun activity outside of the house before prepping dinner at home. Then it's dinner, bath time and bed! Once he sleeps, my husband and I will make snacks and watch a movie. 
Lime Check Quilt Cover
AUD $199.00
Petal Puff Merino Blend Kids Cardigan
 AUD $119.00
How did you get into knitting?
I knew the basics of knitting since childhood, but it wasn't until the lockdown of 2020 that I started to practice a lot more and devote more of my time to learning. In the last three years, I have really begun to use it as a medium to express my art and share it with everyone, which has been so great!
Rad Kid Primary Ringer Tee
AUD $49.00
Rad Mama Primary Ringer Tee 
 AUD $55.00
We love how colourful your knitwear is. What inspires your designs? 
I've always been really inspired by colour and texture. Recently I've been interested in sustainability and have been using donated and thrifted yarn to create my pieces. Also, I love the concept of making your own clothes. Clothing is such an important part of my identity, and I love making things I can wear!
Magic Mini Cord Cap 
AUD $39.00
Magic Mama Cord Cap
 AUD $49.00
Tell us about Yarn in the Park. 
Yarn in the Park is a monthly meetup in Los Angeles for people who love to crochet and knit. It started out last September with about six people, and now we have around 25 that come every month. After the pandemic, I think everybody is craving more community and connection. It's been so amazing to be able to meet all these wonderful artists from Los Angeles, and I'm really excited to see how it grows.
Do you have any advice for someone who is looking to turn their passion project into a business? 
I think it helps to find a few people who do what you do and look at how they have built their businesses. I also think taking really good images of your work is crucial. 
The most surprising thing about parenthood?
How much I can do with such little sleep. 
Any parenting hacks or advice you would like to share?
The best advice I have is to try and let go of any pressure to be perfect. I put a lot of pressure on myself in the beginning to do everything "right", and it's been such a relief to let go of all of that! Another thing is to just not take anything too seriously. Parenting is already so hard, and having a sense of humour about stuff has helped me so much. 
SHOP OUR RANGE OF RETRO BEDDING:
Lime Check Standard Pillowcase

AUD $45.00
Rad Kid Standard Pillowcase - Citrus Brights
AUD $45.00
Beneath the Waves Quilt Cover

AUD $199.00
Summer Blooms Quilt Cover
AUD $199.00