The Dreamers #69 - With Kristen Pumphrey and Thomas Neuberger From P.F Candle Co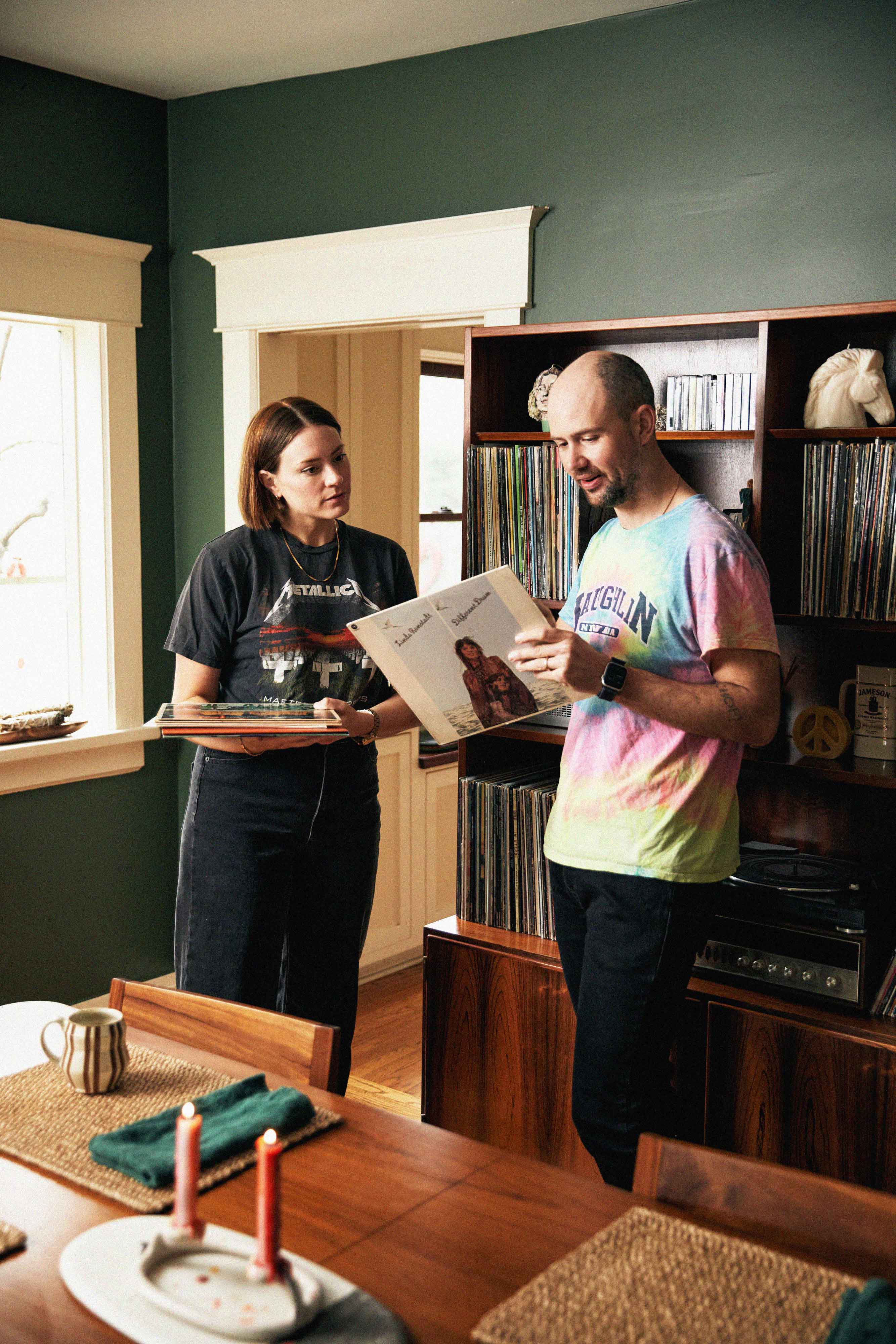 Meet our latest Dreamers - Kristen Pumphrey and Thomas Neuberger. They are the minds behind P.F Candle Co - an independently owned Los Angeles-based home fragrance company. We delve into the process behind creating fragrances that allow us to connect with others and evoke feelings and memories within us.
WELCOME TO THE DREAMERS. 

COME INSIDE THE HOMES OF EVERYDAY FAMILIES AND BUSINESS OWNERS DOING LIFE THEIR WAY. 
____________
Could you tell us about yourselves?
We are Tom and Kristen, the owners of P.F. Candle Co. I started P.F. in 2008, selling candles and other handmade goods at markets and on Etsy. Tom came on board officially in 2013 after our wedding, and now we run the company together. We have a daughter, Poppy (named after the state flower) and a rambunctious dog named Roxy.
What's it like to live in California, and where's your favourite spot?
California has an incredible diversity of geography and cultures. Living in Los Angeles is like living in a metropolis - it's 30 small towns/cities right next to each other. We commute to work via bike every day in downtown Los Angeles, so we get that city feel, but then we live in a quiet area just outside the city and have a small-town feel. Our favourite place in California is the Eastern Sierras - incredible scenery, hiking, lakes, and skiing.
How do you guys spend your time in California when you're not working on the business?
Tom is an avid cyclist, so he usually spends a good part of his weekend cycling around Los Angeles with his bike group, especially in the San Gabriel Mountains. We also like to hike, camp, and ski - we try to spend a lot of time outdoors.
How did P.F. Candle Co. begin its journey?
I was living in New York and working in publishing, and then I lost my job during the 2008 recession. I moved to Austin, Texas, for a cheaper cost of living to start making and selling handmade goods. Tom was living in Austin at the time, so he could be a musician and also have a cheaper cost of living. The two of us then relocated to California (where Tom is from), so he could finish college, and the business took off from there.
What inspires your products?
We love vintage packaging, old records and books, functional but well-made leather and stationery goods, and stuff from classic iconic brands like Levi's and Vans. For fragrances, we draw inspiration from our memories, the world around us, and vacations.
Could you tell us about your creative process when designing your products?
We have a visual approach to fragrance because we understand that it's a component of spatial design that impacts how your home feels, not just how it looks. We may start with a small concept or a scent note, pitch ideas to a fragrance house that we work with, and then build mood boards to really envision the world of the scent. From there, we refine our imagery and scent notes with rounds of revision, and the hardest part is always naming the product. We try to create a story to connect people with the feeling and maybe evoke their own memory.
Do you have a favourite quote that inspires you?
I'm a "shoot for the moon, land among the stars" type of person.
SHOP P.F CANDLES AND OUR RANGE OF LIFESTYLE PRODUCTS:
Swell by P.F Candle Co

AUD $45.00
Flower Power Tufted Cushion
AUD $195.00
Oblong Stripe Cord Cushion

AUD $66.75
Golden Hour P.F Candle Co
AUD $45.00
Dusk by P.F Candle Co

AUD $45.00
Arabella Linen Napkin Set
AUD $65.00