The Dreamers #70 - With Lily from Limber Co.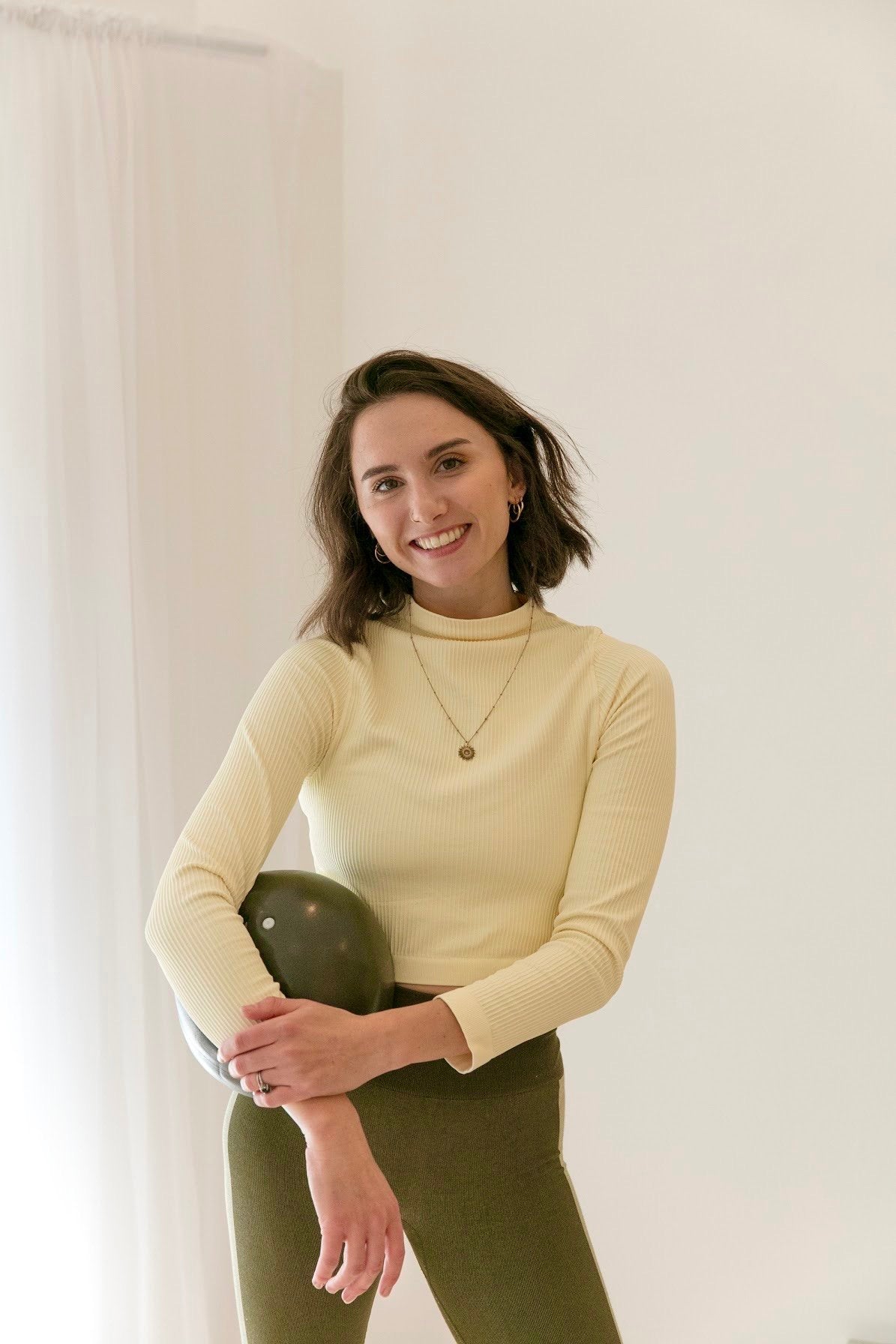 Welcome to our latest instalment of the Dreamers. Lily is an ex-professional ballerina and diploma-qualified Pilates teacher, and founder of Limber Co. She shared with us her life as a Mama and business owner living by the sea in the Illawarra.
WELCOME TO THE DREAMERS. 

COME INSIDE THE HOMES OF EVERYDAY FAMILIES AND BUSINESS OWNERS DOING LIFE THEIR WAY. 
____________
Hi Lily, tell us a bit about yourself!
I'm a mother, ex-professional ballerina, and founder of Limber Co. Living the Aussie dream now for almost six years with my handsome hubby and beautiful daughter.
Who is in your fam?
My family consists of my partner Drew, our beautiful little daughter Luna and Walter, our newest fluffy addition.
Where do you live? Any special spots?
We currently live in the Illawarra, and we absolutely love it. There's something special about having the mountains as your backdrop and the ocean as the front. Listening to the birds chirp and waves crashing really is irreplaceable.
What is Limber Co all about?
Limber Co is a pop-up movement studio which I opened in 2022. We offer a blend of traditional and contemporary Pilates, which caters to all bodies and abilities through a wide range of services. You can attend group mat classes, studio private and duets and pop-up classes at events and private homesteads. Built on values of community, connection and collaboration, means I frequently welcome local practitioners into the community to provide valuable workshops, events, retreats and programmes to encourage a holistic approach to health and wellbeing. 
How do you find being a mother and running a business? 
Full and fun. I didn't realise how good of a multi-tasker I was until I became a mother. Of course, it's never always sunshine and rainbows, but for the most part, it's a smooth ride. I found that getting Luna involved has made this journey so much more enjoyable for both of us.
Birds Of A Feather Cardigan - Organic Cotton Knit
$69
Rad Mama Fleece Crew Jumper
 $69
Where can people find you?
You can find Limber Co at various locations around the Illawarra. Group classes are held locally at the Thirroul Community Centre and at the picturesque Bulli Surf Club. For anyone looking for a more intimate setting, privates and duets are held at my boutique home studio, equipped with a wide range of Pilates apparatus.
What are your favourite Banabae pieces?
One of my all-time favourite prints is the Joni design. I got this as a swaddle for my daughter when she was a baby. I used it EVERYWHERE! The pram, cot, beach, and even as a sarong for me. It's absolutely beautiful and so soft.
Rad Mama Organic Cotton Ringer Tee - Mauve

AUD $55.00
Musk Splice Organic Cotton Rib Twinset
AUD $59.00
Joni Hemp/Organic Cotton Quilt Cover

AUD $239
Golden Hour P.F Candle Co
AUD $45.00