Easter Recipe - Hot Cross Buns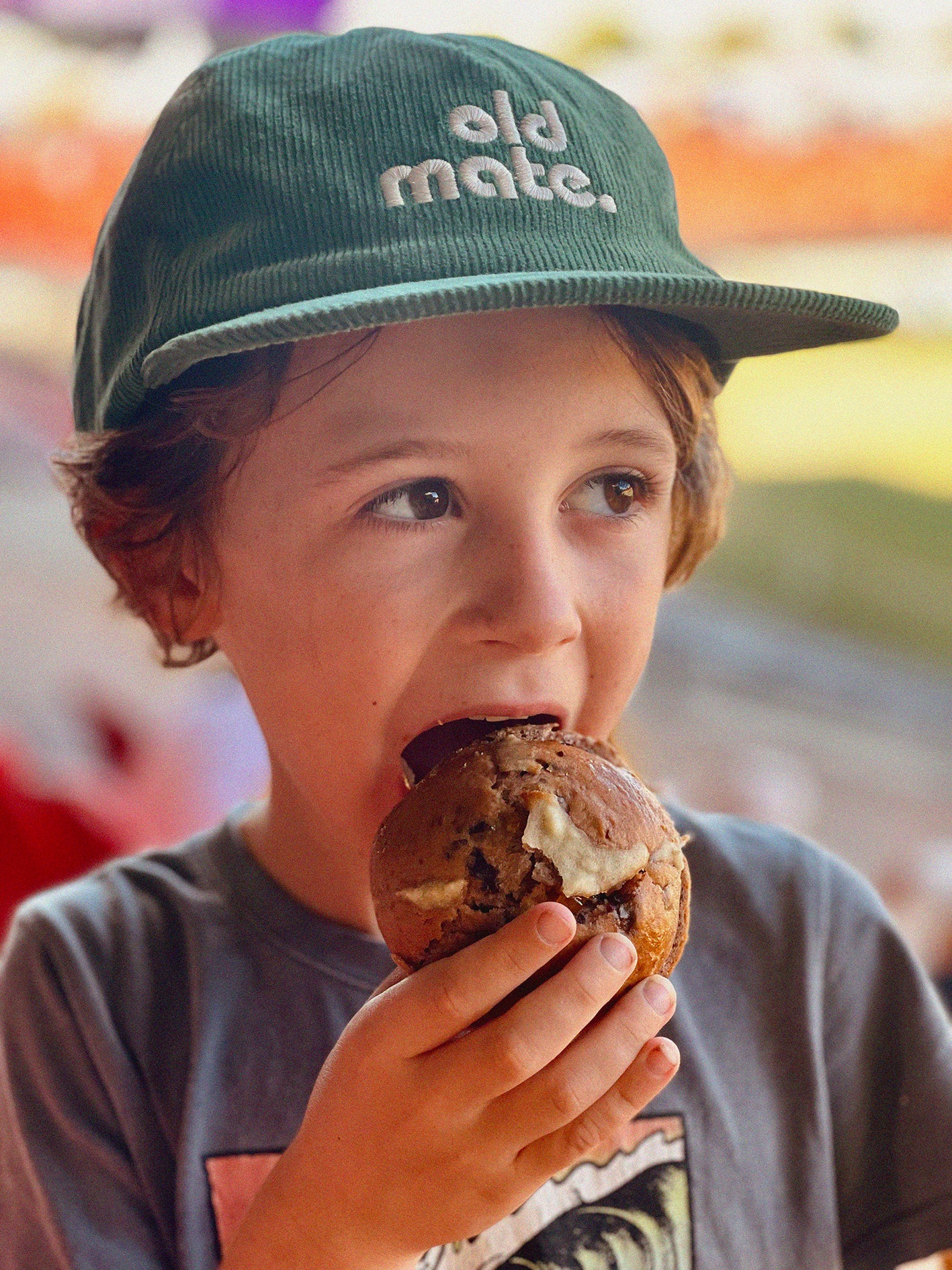 Easter Recipe




HOT CROSS BUNS



We've scoured the web for the best tips on fluffy and delicious easter buns. Here is our #1 recipe.
INGREDIENTS:
Buns:
- 3 tsp (9 grams) instant or rapid rise yeast  
- 1/2 cup (110g) caster sugar (superfine sugar) 
- 1 1/2 cup (375ml) milk, warm, full fat or low fat  
- 4 1/4 cup (640g) bread flour (or plain / all purpose)  
- 2 tsp cinnamon powder 
- 2 tsp All Spice OR Mixed Spice  
- 1/2 tsp salt 
- 1 1/2 cups (210g) sultanas  
- 1-2 oranges, zest only 
- 3.5 tbsp (50g) unsalted butter, melted and cooled
- 1 egg at room temperature 
Extra Flour For Dough:
-  1/4 cup (35g) extra bread flour 
Crosses:
- 1/2 cup (75g) flour (any white flour) 
- 5 tbsp water 
Glaze: 
- 1 tbsp apricot jam 
- 2 tsp water 
INSTRUCTIONS:
1. Place flour, yeast, sugar, all spice, cinnamon, and salt in a large bowl. Briefly mix with a stand mixer fitted with a dough hook. 
2. Add butter, milk, egg, sultanas and zest. 
3. Standmixer: Mix until a smooth elastic dough forms - five minutes on Speed 2 of stand mixer. After one minute, add extra flour if required, just enough so the dough comes away from side of the bowl when mixing and doesn't stick terribly to your fingers. 
4. Hand kneading: Alternatively, dust a work surface with flour and knead by hand for 10 minutes. 
5. Dough is kneaded enough when it's smooth and does not break when stretched.
Rise #1: 
1. Leave dough in the bowl, cover with cling wrap and place in a warm, wind-free place to rise until doubled in size. This will take anywhere between 30 minutes to 1 1/2 hours, depending on how warm it is. 
Forming Balls: 
1. Line a 31.5 x 23.5 cm / 9 x 13" tray with baking paper with overhang. 
2. Remove cling wrap and punch dough to deflate. 
3. Dust work surface with flour, place dough on work surface, shape into a log - this will deflate the air. Cut into 12 equal pieces. 
4. Take one piece and press down with your palm, then use your fingers to gather into a ball, then roll the dough briefly to form a ball. This stretches the dough on one side, and that's how I get a nice smooth surface. 
5. Place the ball with the smooth side up on the tray. Repeat with remaining dough. Line them up 3 x 4. 
Rise #2: 
1. Spray a piece of cling wrap lightly with oil (any), then loosely place over the tray. 
2. Return tray to warm place and leave for 30-45 minutes, until the dough has risen by about 75% (less than double in size). 
3. Partway through Rise #2, preheat oven to 180°C/350°F (all oven types). 
Crosses: 
1. Mix flour and water until a thick runny paste forms. 
2. Spoon into a round 3mm piping bag or small ziplock bag then snip corner. 
3. Remove the cling wrap and pipe crosses onto the buns. Go slow so it hugs the curves.
 Baking / glaze: 
1. Bake for 22 minutes, or until the surface is a deep golden brown. The surface colour is the best test for this recipe. 
2. Meanwhile, place jam and water in a bowl, microwave for 30 seconds. Mix to combine. 
3. Remove buns from oven. Use overhang to lift buns onto a cooling rack. 
4. Brush with jam mixture while warm. Allow to cool to warm before serving.

CHECK YOUR YEAST EXPIRY DATE:
The #1 problem because most people don't bake with yeast very often, and yeast does go off! If your yeast is past its expiry date OR you've kept it in hot humid conditions (instead of fridge or freezer), your dough will not rise.
DOUGH CONSISTENCY IS KEY:


The stickier the dough, the softer and more moist your buns will be because soft dough makes it easier to rise. So you need to use the minimum amount of flour you can get away with so the dough pulls away from the side of the bowl when mixing, but is still soft.

TOO MUCH FLOUR:
This will mean a dry hard dough, with no rise and buns as hard as rocks.
START WITH LESS FLOUR:
It's easier to add more flour to get the right dough consistency, rather than trying to salvage dough that's too dry by mixing in more liquid. So this recipe starts with 4 1/4 cups of flour which should be a touch under what you actually need, then calls for adding up to 1/4 cup Extra Flour so it's not too sticky.
DON'T SKIP COOLING THE BUNS:
I know, I know, you want to rip into these buns when they're fresh out of the oven. But don't! If you do, they will seem doughy inside. They look cooked, but have a doughy texture when you bite into it. They need 20 minutes to finish cooking / dry out the inside.

Enjoy!
Shop clothing for cooking and craft:
Harvest Alphabet 100% Linen Tea Towel
$35
Kiss The Cook 100% Linen Tea Towel
$35
Joni Rad Cook 100% Linen Apron
$89
Rad Mama Ceramic Travel Mug
$49
Rad Kid and Little Ripper Organic Cotton  Sock Pack
$35
Rad Kid and Petal Puff Organic Cotton Sock Pack
$35
Read more from our craft blog: